Solid Waste Equipment Company offers repair and maintenance services for all waste and recycling equipment, including commercial compactors, commercial balers, shredders, and refuse vehicles. A number of refuse hauling companies rely on our service to help maintain their customers' equipment. We also work with a number of national brokers to provide installation, setup, maintenance, repair services and preventative maintenance for their customers. Call us today!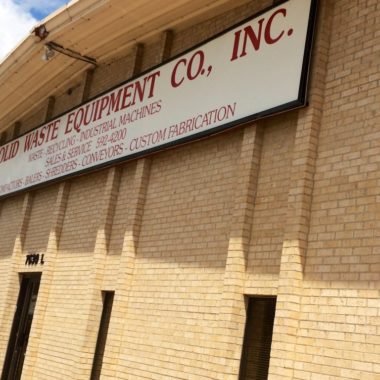 Common Trash Compactor/baler Issues
Trash compactors/balers are durable and seem indestructible but even with regular maintenance problems still can arise. The most common problem our customers encounter include:
Trash compactor/baler won't turn on
Trash compactor/baler won't compact or eject a bale
Trash compactor/baler door or gate is jammed, leaking, simply won't shut
The trash compactor smells bad (we can fix that too!)
Preventative Maintenance Plan
As the saying goes, true prevention is not waiting for bad things to happen, it's preventing things from happening in the first place. This is especially true for your heavy-duty equipment that is put to the test every day, like commercial trash compactors and balers.
The last thing you want is your compactor to fail during a busy weekend or holiday. Solid Waste Equipment Company offers affordable periodic preventative inspections for your commercial waste equipment. We will do a thorough inspection of the following systems:
Electrical control panel, including relays and switches and the condition of the wiring
Container condition, including rollers, door hinges, seals and latches
Structure, including ground anchors, wiper blade and drag plate
Safety and limit switches
Hydraulic system, including condition of the hoses and fittings, oil level, cylinder shaft, and operating pressure
Warning lights, key system and emergency stop
Call us today to set up your preventative maintenance plan!!